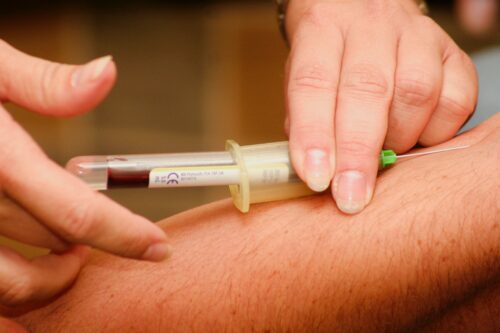 Over the past few weeks, coronavirus disease 19 antibody testing has hit the market, potentially providing us an answer as to how we can move forward with coming out of isolation and getting back to work. Antibodies are your body's way of creating a viral memory of past invaders. After an infection, your body creates these to help prepare for future invasions, often times meaning a much milder symptom response. Testing antibodies in the blood for COVID-19, is one way we can determine people have beed exposed and perhaps have some immunity. Antibodies are currently being used for treatment of COVID-19 in some cases, helping very sick patient's mount a better anti-viral response. You may be thinking about getting you or your family members tested, here are some facts you should know before choosing to antibody test.
Antibody testing does not replace the RT-PCR/nasal swab for diagnosing ACTIVE COVID-19 illness. Antibodies are not yet detectable at the start of the illness, they usually increase within 3 weeks of symptom onset. The RT-PCR/nasal swab is FDA approved, CDC recommended, and diagnostic for ACTIVE COVID-19 infection. The RT-PCR test is detecting the presence of an actual virus in your body as opposed to your immune system's response to the virus in the case of testing antibodies. The timing of PCR testing is important in order to get the most accurate results. To limit the frequency of falsely negative tests, it's important to be tested within the first 1-5 days of symptoms. Detection of the virus within the nose and throat can drop to nearly 40% after day 5 of symptoms, and swabs were taken from the throat detect virus less often then swabs from the nose, all of which could produce a false negative for the nasal swab test.  If you are experiencing 'shortness of breath, fever, and cough', contact your primary care physician right away to have this test done.
Most antibody tests being sold are not FDA approved. Instead, these tests are "FDA authorized", given the growing demand for knowing if one has been exposed in the past. The FDA is issuing "Emergency Use Authorization", or EUA, letters to companies that have demonstrated their tests meet certain preliminary qualifications for efficacy. The list of current EUAs is available to view on the FDA's website(https://www.fda.gov/medical-devices/emergency-situations-medical-devices/emergency-use-authorizations#covid19ivd). This list will continue to grow and we will likely see some of these tests meet "approval" status over the next several weeks to months as testing becomes more standardized and methods are better vetted. 
A positive antibody test means you were exposed to COVID-19, probably.  This is assuming you have used a test that does NOT have cross-reactivity with other known coronaviruses (yes, there are other coronaviruses out there and in general, they make up about 20% of common cold infections each year.) Make sure to ask your doctor whether the test you are doing has this potential for cross-reactivity, as you may not get an accurate result or test that is falsely positive. You can receive a positive antibody test even if you had little to no symptoms show up, you haD symptoms but were never tested or you were tested but the result was falsely negative. 
A positive antibody test does NOT necessarily mean you are immune to the coronavirus. It is difficult for us to determine at this time, what level of antibodies does a person needs to have to be immune to COVID-19 and how long those levels will last. We can make assumptions based on the behavior of SARS and other coronaviruses but immunity for these viruses can vary from 45 weeks to 2 years. We also do not know if COVID-19 will be an annual virus or go through periods of dormancy.
Widespread testing will absolutely be one way we can achieve returning to work and school safely and we are starting to put the pieces in place to make this possible. From an epidemiological standpoint, testing antibodies is a great option, this would help us better understand how large the pool is, of asymptomatic and sub-symptomatic people. Yet, there is still so much we don't know, such as immunity status, and we will likely not know until the virus has been with us longer and we can study its behavior. If you are choosing to test antibodies because you want the confirmation that you have had exposure to COVID-19 in the past, testing antibodies is a good option. If you are choosing to test antibodies because you want to know if you are immune to COVID-19, testing antibodies at this time cannot determine this and you are better to save your money until that question can be answered for you.
References
Abbasi, J., 2020. The Promise and Peril of Antibody Testing for COVID-19. JAMA,.
ASM.org. 2020. False Negatives And Reinfections: The Challenges Of SARS-Cov-2 RT-PCR Testing | ASM.Org. [online] Available at: <https://asm.org/Articles/2020/April/False-Negatives-and-Reinfections-the-Challenges-of> [Accessed 1 May 2020].
Jacofsky, D., Jacofsky, E. and Jacofsky, M., 2020. Understanding Antibody Testing for COVID-19. The Journal of Arthroplasty,.
U.S. Food and Drug Administration. 2020. Coronavirus (COVID-19) Update: Serological Test Validation And Education Efforts. [online] Available at: <https://www.fda.gov/news-events/press-announcements/coronavirus-covid-19-update-serological-test-validation-and-education-efforts> [Accessed 1 May 2020].