Our Philosophy on Pediatrics
From Well Child exams to fevers and rashes, your little ones will be cared for at NWIM.  Our services also include preventative vaccines and vaccine consultations, treatment for ADD/ADHD, food allergies/sensitivities, asthma, colds, flus and common childhood infections.  Coming to the doctor should be warm, inviting and fun and the staff and physicians at NWIM make this their priority!
We aim to treat your infants, children, and adolescents as our own, partnering with parents to bring their children the best options from traditional, alternative, and complementary medicine. This includes but is not limited to:
Individualized immunization schedules
Finding the best way to maximize nutrition to enhance the body's own natural healing and wellness
Preventing illness by avoiding toxins such as pesticides, plastics, and heavy metals
Do I have to vaccinate my kids if I come in?
At NWIM, we work to create an individualized plan for each patient, including plans for vaccination.  No vaccines are required to be seen as a patient. Your doctor will review the current recommendations with you at well child visits so that you can make the best choice for your child and family.
"I am not anti-vax. I believe in responsible vaccination. Whether or not you choose to get your child vaccinated you need to be making a well-informed decision and that means becoming educated about the pros/cons/risks of both sides of the conversation. I will guide my patients in making good choices. Part of this is not administering more than two vaccines in one visit. Often, only one. My patients like this approach and more often than not will see their children fully vaccinated, just at a delayed and slower pace. We also respect a parent's right to decline as long as they have all the information. I think this sentiment rings true for all of the doctors in the office."
– Dr. Culver, Chief Medical Officer
Oni Gillmor, ND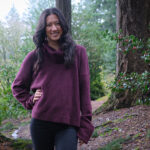 Tediana Torrens, ND