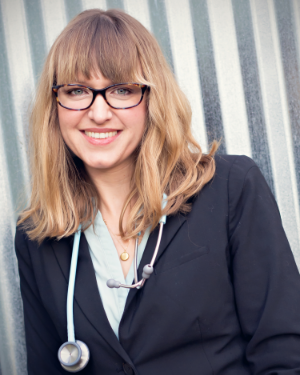 About Dr. Oni
"I love working with babies, children, and families! Being able to see them grow and help them with their health goals is a true joy!"
Dr. Oni earned her doctorate of Naturopathic Medicine from Southwest College of Naturopathic Medicine in 2013 with honors. Her training focused on pediatrics and women's health but she also greatly enjoys practicing family medicine with patients of all ages, genders and needs. She utilizes botanical medicine, homeopathy, hydrotherapy and nutritional analysis to help her patients reach optimum wellness. She strives to help families create a loving and healthy environment in which to raise their children
Dr. Oni brings a lifetime of passion and interest in the art and science of healing.  She earned her B.S. in microbiology in 2005 from the University of Arizona.  During this time, she also pursued midwifery licensure, earning her license in the spring of 2007. Following graduation from the University of Arizona, she worked as a research associate for the University of Arizona Cancer Center to support the advancement of cancer therapies. She then relocated to Eugene, Oregon where she worked as a midwife at an out-of-hospital birthing center for three years before moving back to Arizona to attend medical school. 
Following graduation from medical school, Dr. Oni came to Portland to work as a midwife and staff naturopathic doctor at Andaluz Waterbirth Center. Dr. Oni began her naturopathic career a focus on pediatrics, infertility, and women's medicine.  After several years of practice, Dr. Oni's focus expanded as her patients and their families have grown, and she enjoys bringing her passion and care to the cause of improving lives, families, and communities.
Outside of her practice, Dr. Oni loves being a mom to her two amazing daughters (and their Bassett hound), gardening, baking, dancing, carpentry, and exploring the beauty of the Pacific Northwest.
Professional Qualifications
Medical Licenses
Licensed Naturopathic Physician
Certified Professional Midwife
Licensed Direct-Entry Midwife
NARM Certified Midwifery Preceptor
Education:
Doctor of Naturopathic Medicine, Southwest College of Naturopathic Medicine
Bachelor of Science, University of Arizona
Post Doctoral Training:
Internship, Andaluz Waterbirth Center
Professional Memberships:
Oregon Association of Naturopathic Medicine
American Association of Naturopathic Medicine
Highlighted Experience:
4 year preceptor rotation in midwifery, 2002-2006
12 years as a licensed direct entry midwife, 2007-present
Advanced Life Saving in Obstetrics, 2017
Certified in Neonatal Resuscitation, 2002- present
Pre-hospital Trauma Life Support 2017
Research:
A Comparison of the anti-Staphylococcus aureus activity of commonly used medicinal plants
• J. Alternative Complement Med. 2014 May;20(5):375-82. Epub 2014 Mar 17